Sewing course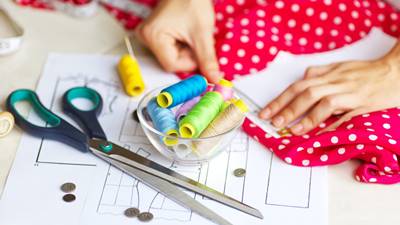 Do you feel like sewing in a company? Would you like to be guided in your first steps? Or simply to share? And, as an extra bonus... not disturbing your interior?
Chamick has dedicated a fully equipped sewing area (70 m2) for you!
Corinne Pardon welcomes you to Awans, in this space specially designed for "sewing workshops" where you can... have everything you need at your fingertips.
The atmosphere is familial, warm, based on benevolent assistance.
As of September, a new activity on Wednesday afternoons: Quilting workshops with personalized projects are available to everyone, even beginners.
To subscribe, schedules are posted in-store or on our Facebook page.
Tailor-made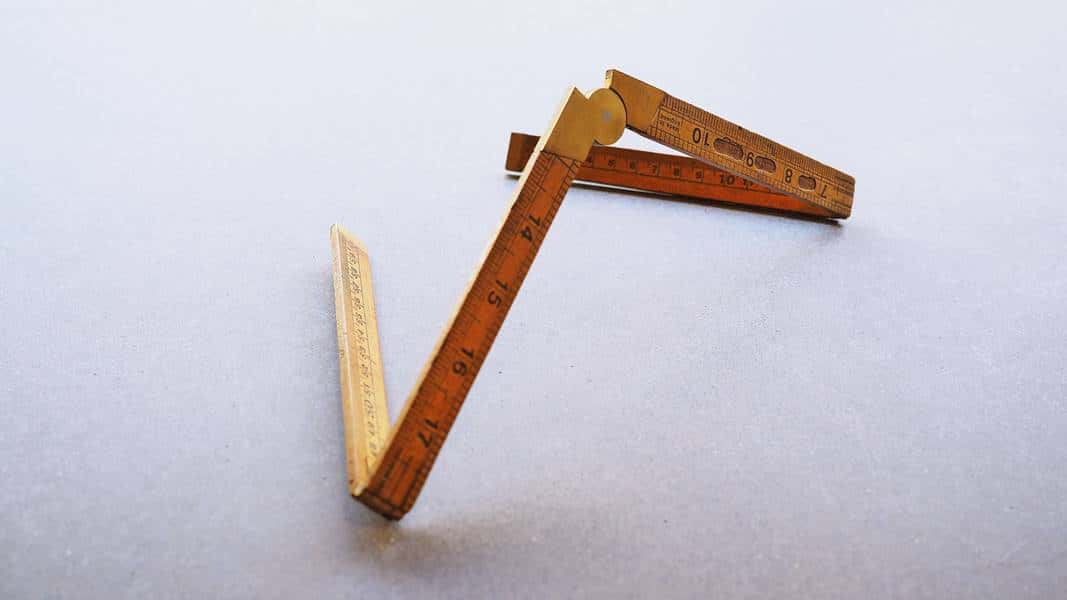 The advisors in each department are professionals with good technical skills and above all, they are attentive to YOUR needs or desires.
Able and willing to guide you, to calculate a quote (free of charge), to explain in detail why and how all the items in our stores are sold, and to find the item you need... they put their long and reliable experience at the service of your project.
We can realize your craziest sewing desires, in our workshops by local seamstresses with 7 to 40 years of experience!
All projects for your event can be realized in our workshops, these are challenges that we always take up with pleasure, aiming for the best!
Quote

A quote from Chamick? It's free!
Come visit us and let our experts guide you through the choice, style, atmosphere, textures ... to bring your project to fruition.
Free quote for any window and door decoration project (tailor-made to your requirements).
In-store experts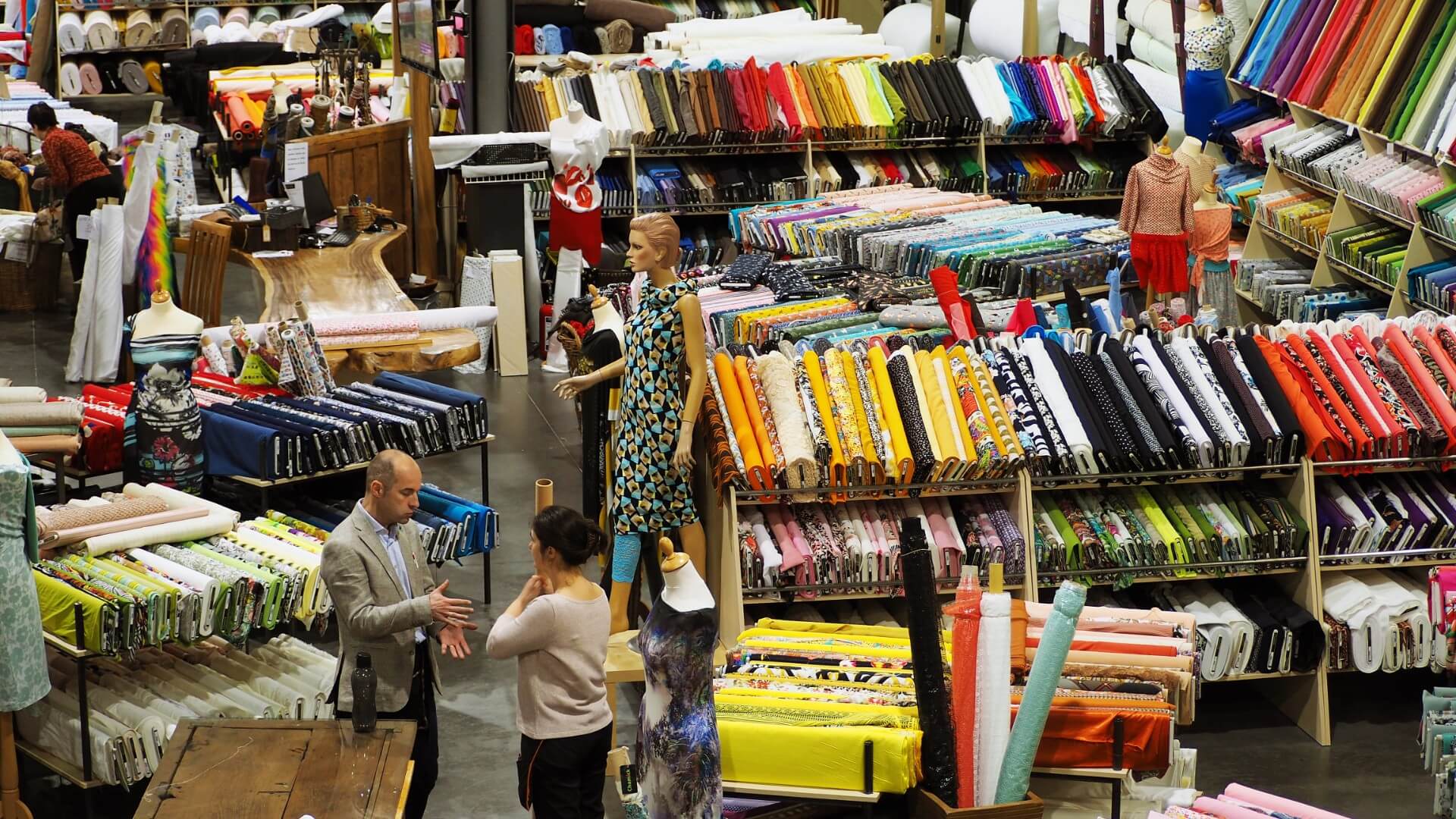 Chamick's secret to success is simple: working and selling fabrics in a highly personalized way.
From the beginning, the spirit of the Chamick Company has always been to offer fabric at the best possible value for money. Then, our customers have a wide range of models and styles at their disposal. Chamick's customers keep coming back for this: a huge choice of classic, original and trendy fabrics.
From the smallest individual purchase to the supply of fabrics for professional and event use, everyone can benefit.
The choice is not all, the advice is also important. And when it comes to advising on fabrics, Chamick is again making a special impression. Expertise, know-how and careful selection of origin are of great importance!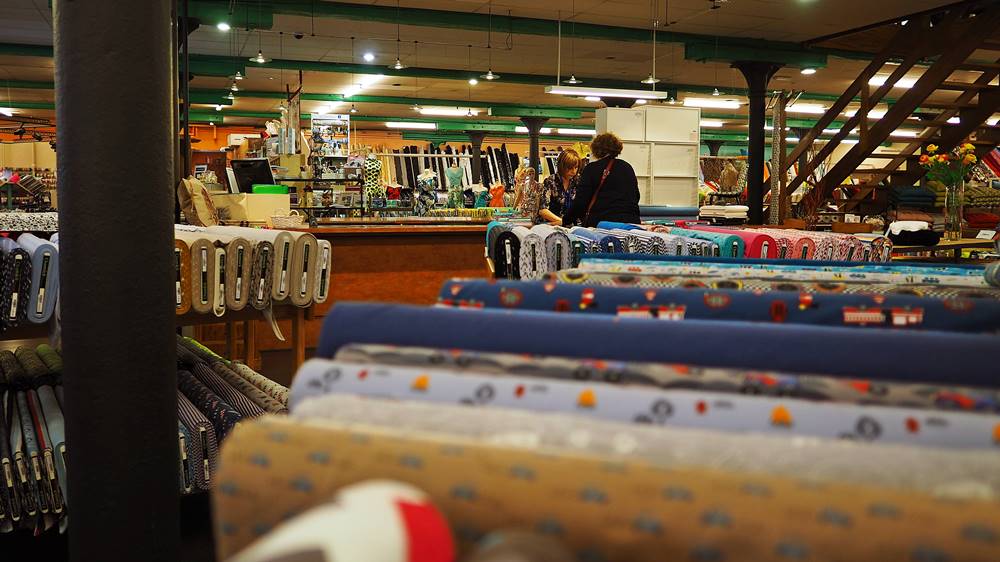 For this purpose, Chantal and Michel devote nearly 3 months a year to prospecting and building loyalty in their relationship with their preferred suppliers. Competitive prices necessarily go hand in hand with a sharp purchasing policy and special stock management... Buying and managing a stock of several hundred kilometers of fabric is a task performed on the world's main markets. Michel has built up solid experience in this field over the years. Without forgetting, though, the importance of global business management. The locations of Verviers and Awans are proof of this.
The basis of Chamick's success? Harmony between human capital, solidarity, responsible management, anticipation - avoiding financial risks, measuring ambitious projects - great adaptability. « Isn't the whole art of growing up just about evolving while staying connected to our beginning? ». Michel and Chantal firmly believe this.
Chamick has a stock of countless reference items and a team of 38 people spread over three sites. A company that has gained the confidence of professionals in the events industry, sewing, designers, decorators, as well as suppliers and private customers.
A celebration of life, from birth to death, the fabric also holds an eloquent place in the heart of the celebration, spectacle, and unexpectedness. Although important, Chamick's 'private' roots are shared equally with the professional and events sector. As a fabric wholesaler, Chamick sells exceptional fabrics to a demanding clientele. Certain requests require Chamick to adapt quickly and specifically. And since at Chamick, the untraceable is always found, and the impossible is definitely non-existent, the brand has forged a particular reputation with organizers of events and artistic events of all kinds.
Thus, Chantal and Michel, with the help of their team, respond easily to the most specific requests: 
600 meters of midnight blue fabric found and delivered in a few days for the backdrop of the Royal Opera in Wallonia, 
Several hundred grief armbands made in a few hours at a celebrity funeral,
The entrance of the artists in red velvet when these are the elephants of Circus Bouglione,
A hood to hold 350 footballs (Jupiler Pro League)
The mauve Proximus at length and breadth,
The Bastards' tour,
The Cannes Film Festival,
The dressing of the Formula 1 cars at the Grand Prix of Spa/Francorchamps.
Chamick is also proud to collaborate with the Museum of Walloon Life and the Théâtre de la Place in Liège.