Chamick Awans

Chamick, in the Awans Business Park, is a vast and ever-expanding area. Entering the park is a real invitation to plural travels. Michel and Chantal have brought back the treasures that set the scene: large 'gula' basins used in Indonesia to cook sugar cane, antique wooden wheels used to sift rice grains, a primitive bench showing a fish with scales, the structure of a Javanese house, huge counters made of exotic wood, Andalusian furniture, an Indonesian bed... A unique atmosphere that enhances unique merchandise...!
Equally exotic and inspiring: the village fountains and Provencal wash-house or the sheepfold faithfully reconstructed with tiles, dry-stone walls, and beams of the 18th century! Wrought iron and ceruse furniture make the place even more authentic.
In short, the customers looking for inspiration, or those who simply want to stroll around, will discover as soon as they enter the store an extraordinary atmosphere, like time travel.
Chamick Awans
room
Rue de la Chaudronnerie, 5
4340 Awans
date_range
Monday to Saturday: 10h00-18h15
local_phone
email
Chamick Verviers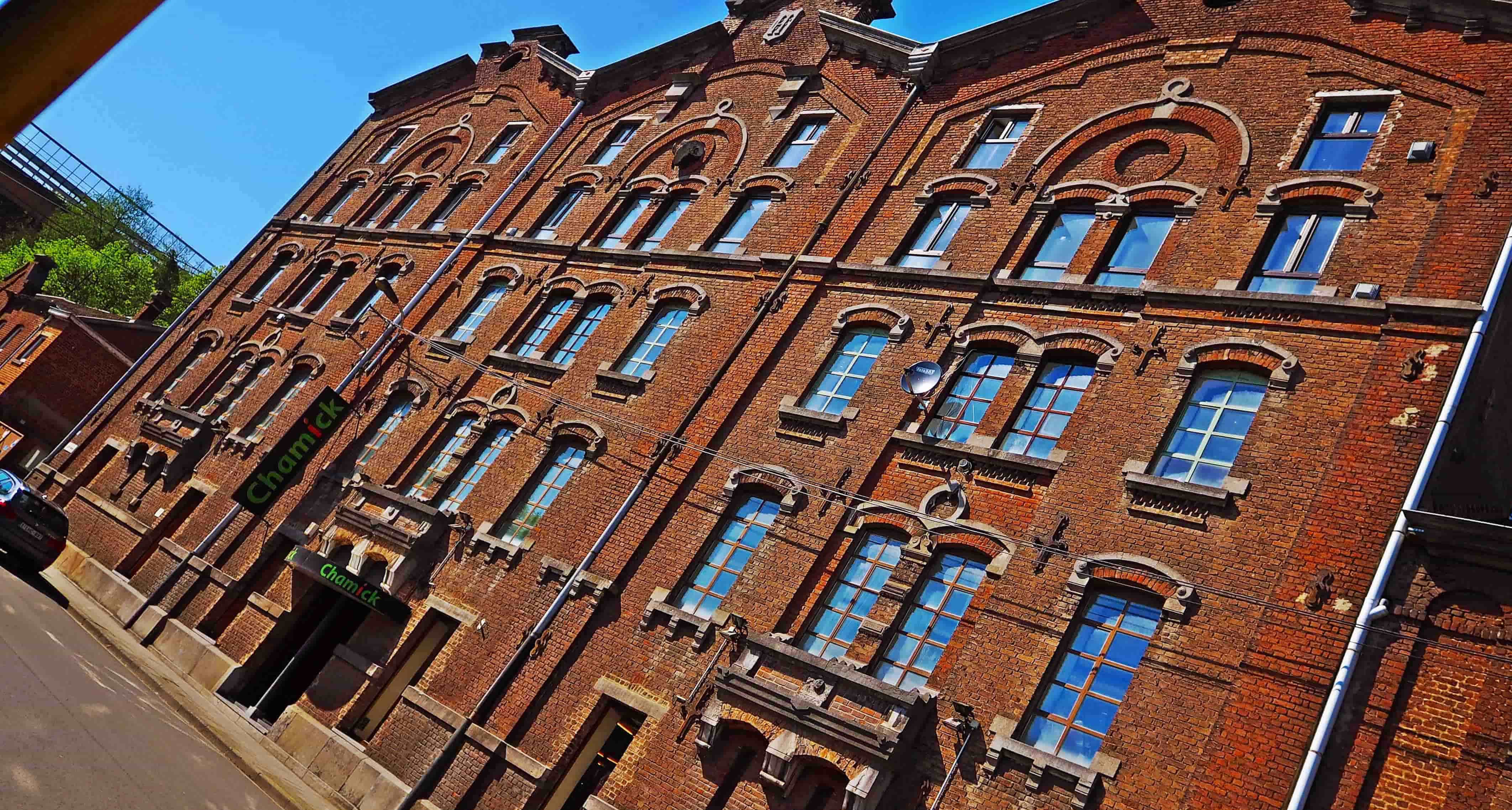 Chamick moved into a former textile factory at the end of the 19th century in 1995. This building reflects a completely different atmosphere than the Awans store. As you enter this imposing building, steeped in history, you will be immediately transported into a world dedicated to expertise in the sale and advice on fabrics of all kinds.
Composed of a ground floor and a first floor, you can be sure to find your happiness in this space with 2000m² of fabrics. A sewing workshop dedicated to the confection of all your pieces is located upstairs. Our seamstresses are at your disposal for all your projects, from making cushion covers to tailor-made curtains or even for projects of much larger size.
The decor is inspired by Chantal and Michel's travels around the world, transporting you into a shimmering, generous and gentle atmosphere. Just come and admire the huge hand-carved portal coming directly from Indonesia.
Chamick Verviers
room
Rue Fernand Houget, 12
4800 Verviers
date_range
Monday to Saturday: 9h45-17h45
local_phone
email
Chamick Liège
Located in the heart of the Glowing City, you will find in this store a stall richly supplied with fabrics of all kinds. From haberdashery to fabrics of all styles, our team will help you find the item of your choice.
This sales area, very conveniently accessible, has a huge choice of trendy and upholstery fabrics for any type of project.
Chamick Liège
room
Féronstrée, 89
4000 Liège
date_range
Monday to Saturday: 9h45-17h45
local_phone
email